IMPACT EXHIBITION AND CONVENTION CENTER
Address: IMPACT Muang Thong Thani,
47/569-576 Popular 3 Road, Banmai Sub-district,
Pakkred District, Nonthaburi 11120, GREATER BANGKOK, THAILAND

Website: http://www.impact.co.th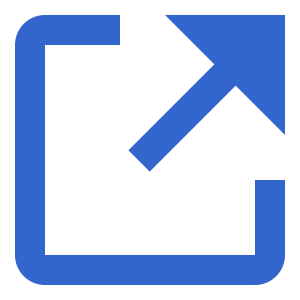 Tel: +66(0) 2833 4455
E-mail: info@impact.co.th
The IMPACT Forum is a stand-alone all-purpose convention center with a large reception area, wellness center, business center, and media center, houses an 11,165-square-meter event space and the 2,000-square-meter Grand Diamond ballroom with a seating capacity of 2,000 people as well as 26 "Sapphire" function rooms.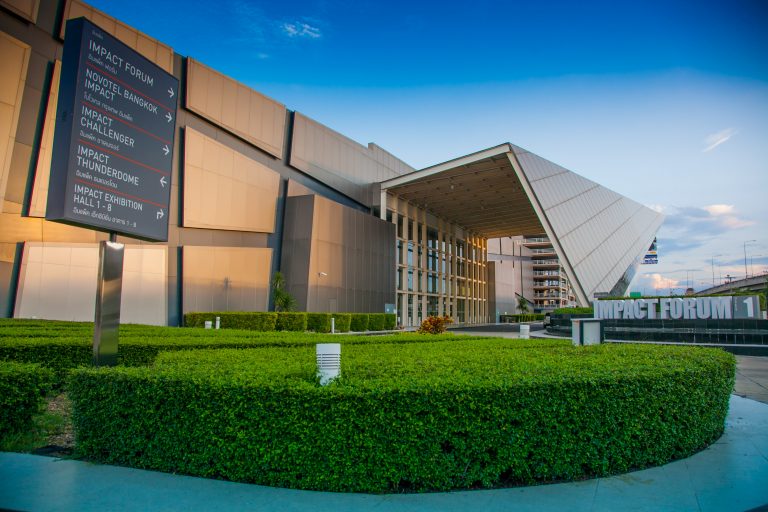 Punctuated with Thai contemporary style and modern style function area with high-technology fittings to serve multi-purpose events for organizers and attendees, the IMPACT Forum Hall 4 (IPAC 2022 venue) is ideally suited for trade shows, concerts, seminars, multi-day conferences, and any MICE events.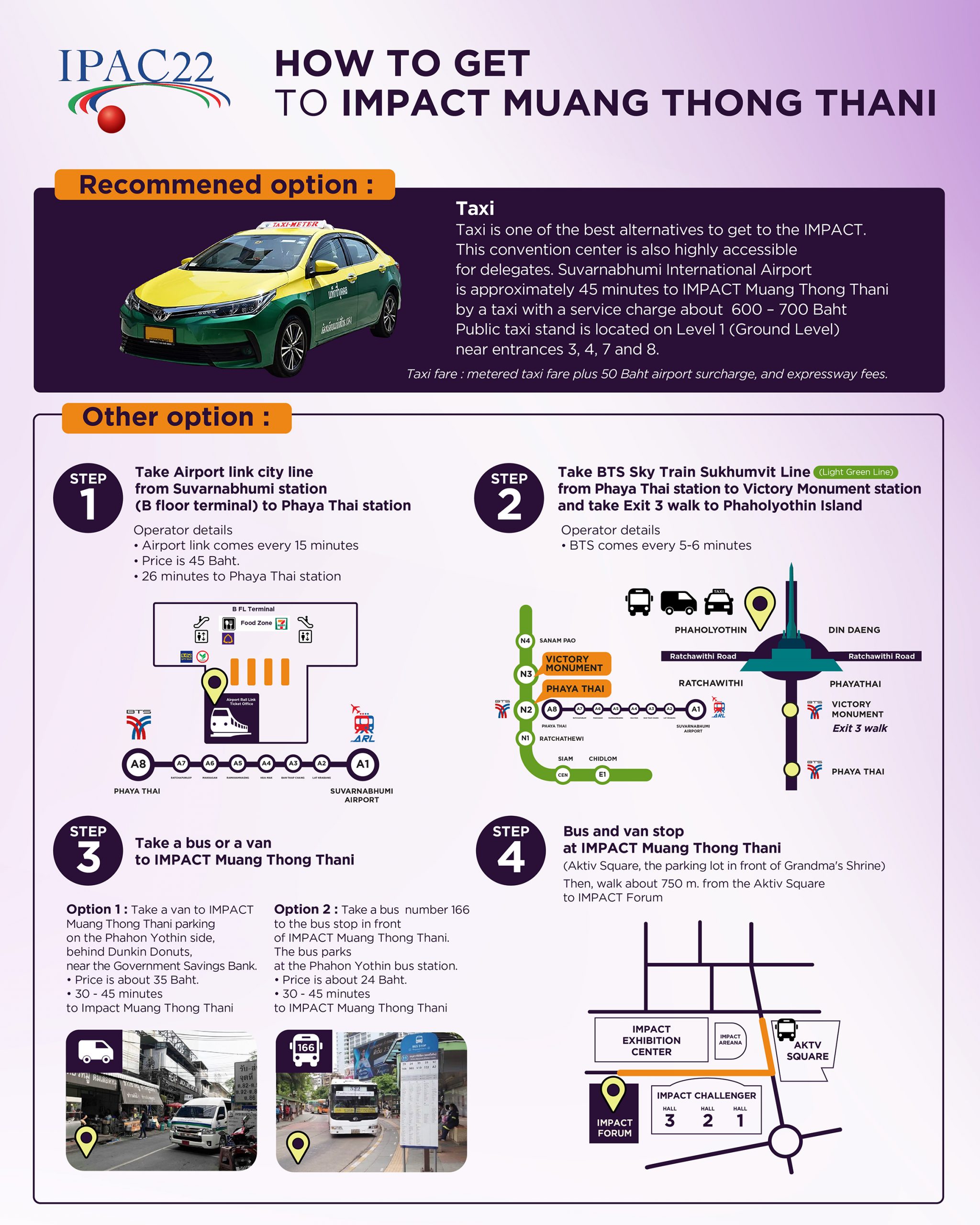 For more information about the direction & transportation to IMPACT, please click here.
Irish pub
Chinese restaurants
Japanese restaurants
Food Arena
Outlets