IMPACT EXHIBITION AND CONVENTION CENTER
Address: IMPACT Muang Thong Thani,
47/569-576 Popular 3 Road, Banmai Sub-district,
Pakkred District, Nonthaburi 11120, GREATER BANGKOK, THAILAND

Website: http://www.impact.co.th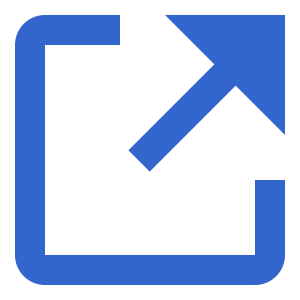 Tel: +66(0) 2833 4455
E-mail: info@impact.co.th
The IMPACT Forum is a stand-alone all-purpose convention center with a large reception area, wellness center, business center, and media center, houses an 11,165-square-meter event space and the 2,000-square-meter Grand Diamond ballroom with a seating capacity of 2,000 people as well as 26 "Sapphire" function rooms.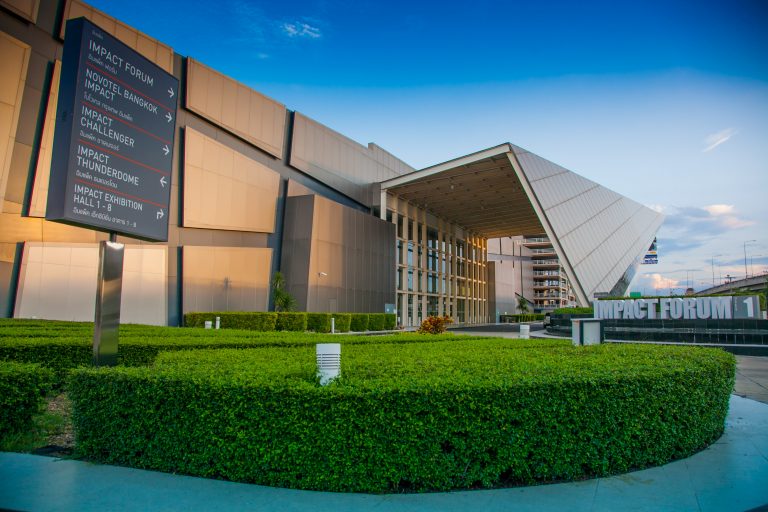 Punctuated with Thai contemporary style and modern style function area with high-technology fittings to serve multi-purpose events for organizers and attendees, the IMPACT Forum Hall 4 (IPAC 2022 venue) is ideally suited for trade shows, concerts, seminars, multi-day conferences, and any MICE events.
ARRAY OF TRANSPORTATION SERVICES
There are several ways to get to the IMPACT Muang Thong Thani.  Using public transport is recommended.  Getting to the event centre by on-call taxi, minibus, or public bus is easy.  Here are some tips:
Van
There are public transportation services nearby the IMPACT e.g. van, bus, train and taxi. There are van stations in the IMPACT Area. Visitors can find them in front of the IMPACT Forum and on the 2nd floor of the Cosmo Bazaar. They provide services to many routes throughout Bangkok. Service charges are affordable. Some routes link to train transportation services. Visitors can take vans for just less than an hour for change to sky trains and underground trains at Chatuchak station.
Public Bus
Take a bus No.166 running between the Victory Monument and Muang Thong Thani. The bus runs every half an hour and stops at IMPACT bus stops.
Taxi
Taxi is one of the best alternatives to get to the IMPACT. This convention centre is also highly accessible for delegates travelling to Bangkok by air. The Don Muang International Airport is just 25 minutes from the convention centre by a taxi with a service charge of about THB 150. A metered taxi with a sign "TAXI-METER" is recommended.
Car
If driving a car to the IMPACT is your alternative, tollways are also in the area. The IMPACT is close to Vibhavadi road and Cheangwattana road. You can drive via Srirat urban network expressway or Don Muang tollway. There are many car parks around the area and some of those are free of charge.
Irish pub
Chinese restaurants
Japanese restaurants
Food Arena
Outlets